The screen below is from the Material Tracking database. The Material Tracking database contains the information needed for Federal or State Tier II and EPA SARA Title III Section 313 (TRI) reporting. Here you can track information about the materials used in your facility, the storage location and amounts.

Much of this Material Tracking information is shared with other compliance tasks, such as creating a Waste Manifest or reporting emissions under Title V of CAA. Using MIRS™, with its integrated modular system, makes all your compliance tasks easier.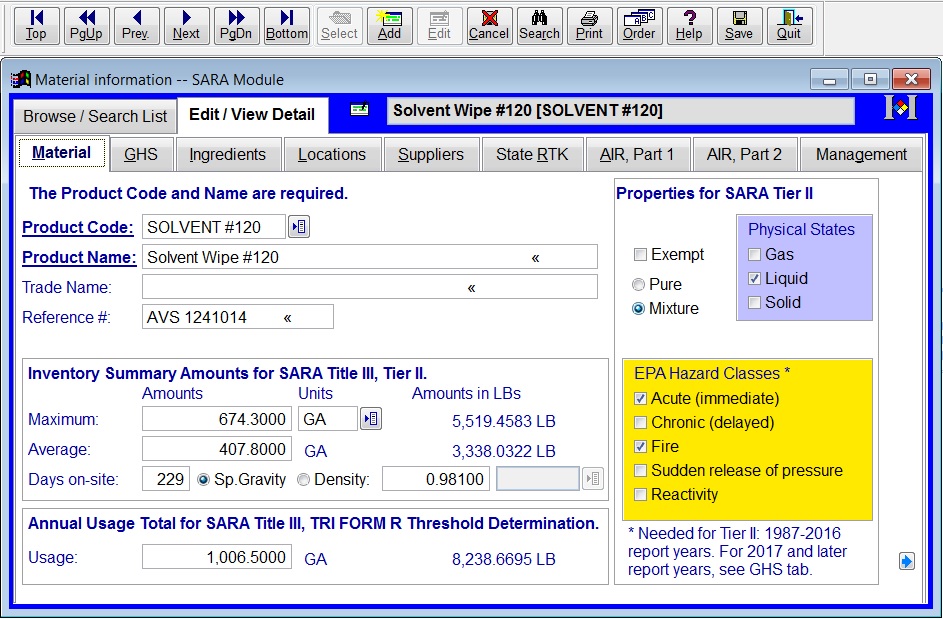 All MIRS™ major modules include the Regulated Chemical database, a complete EPA SARA-regulated database of approximately 3,000 chemicals. This database covers all chemicals regulated by SARA Section 302 (Extremely Hazardous Substances list), Section 304 (Comprehensive Environmental Response, Compensation and Emergency Liability Act), and Section 313 (Toxic Release Inventory). The Regulated Chemical database saves time, as you simply select the material's chemical components from the pull down list.

For chemicals found in the Regulated Chemical database or the add-on Chemical List Extension (which brings the number of chemicals in the database to more than 220,000) related chemical information fills in automatically. This chemical information can include regulatory status, physical states, hazard classes and more.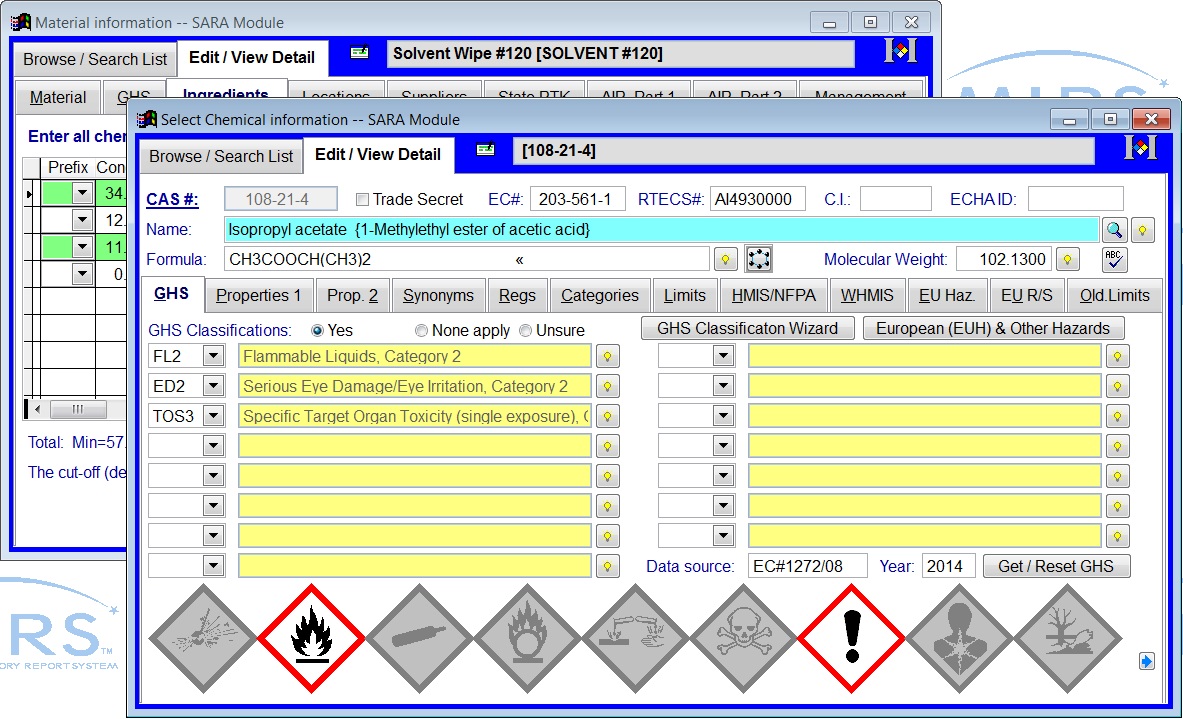 The printed report is acceptable for direct submission to applicable state or local agencies that accept hard copies.
The electronic version of the report in the EPA's Tier 2 Submit format is also available and is acceptable for submission.
The facility page of Tier II Report: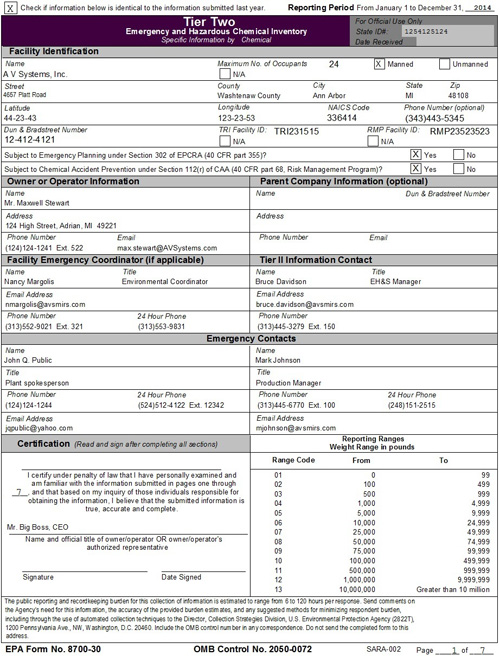 A chemical page of Tier II Report: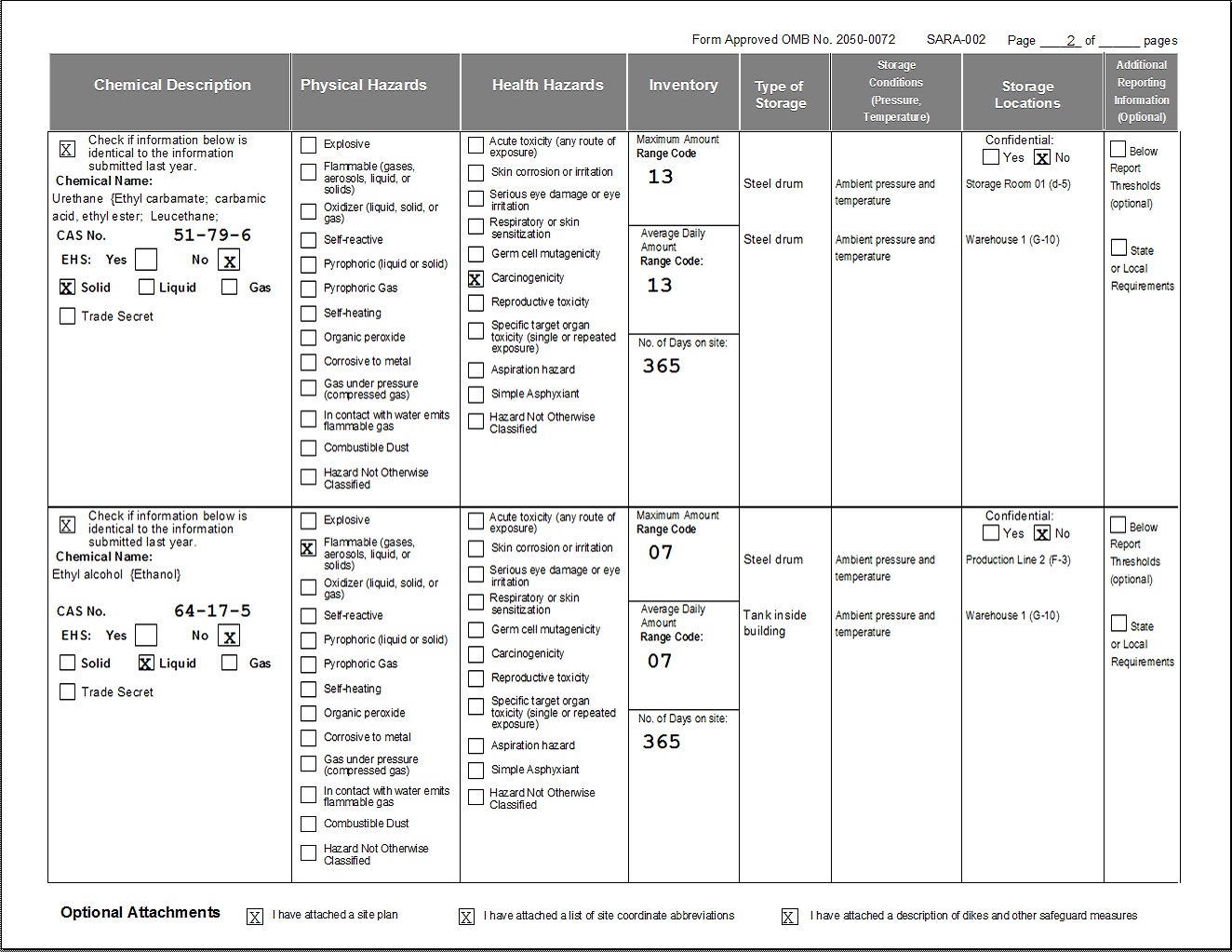 The multi-year archive allows you to change back to a prior reporting year if you need to review previously submitted reports.